About The House of Frankenstein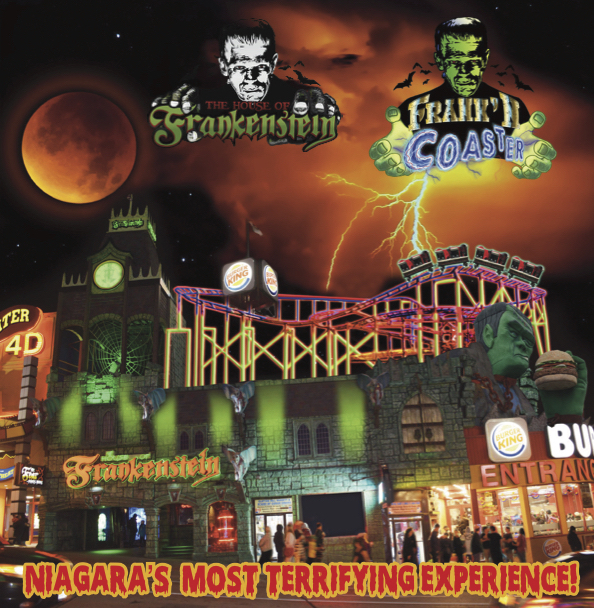 Foolish Mortals Beware! This is The House of Frankenstein.
Your greatest fears await you in the shadows. Experience for
yourself what lies ahead and will make you scream!
If that's not enough... Head on up to the roof and pick your coffin for a
death defying ride on the Frank' N Coaster!!!
Canada's ONLY roof-top rollercoaster is coming soon...
4 terrifying stories above Clifton Hill!